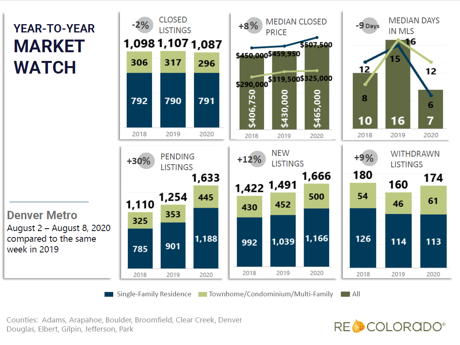 The above chart is for the eleven county Denver Metro area as shown at the bottom of the chart. Closings for the week ending August 8, 2020 have been almost identical for the last three years in a row for the same week in previous years.
The median price of all residential type properties of $465,000 has risen 8% from a year ago. The average price of a detached single family home in the City of Denver was $593,211 while the average price of a condominium was $381,352.
The number of Active Residential Listings at the end of July in the eleven county area was 5,950. This indicates a severe shortage in inventory. It is still a strong Sellers Market.
If you need a report more specific to you town or neighborhood, call the J. Garland Thurman Group.