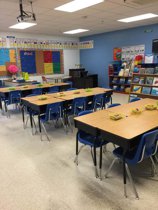 The recently approved charter school John Adams High School gets to keep its name and patriot mascot even though a California school with a similar name threatened to take legal action. John Adams Academy is a California charter school, founded in 2010 and trademarked its name. Even though there are several schools in the US with 'John Adams' in their names, Colorado's John Adams High School caused confusion. Parents were inquiring about it at the California school.
The John Adams Academy attorney stated that with such a similar name, copyrights were infringed and that they were ready to take legal action. John Adams High School board president Matthew Krol responded that the school will have to change its name if the California school insists since there are no financial resources for a legal battle.
Fortunately California's John Adams Academy decided against a lawsuit and both schools focused on what is most important: providing a good education to their students. John Adams Academy is set to open its doors in 2016.