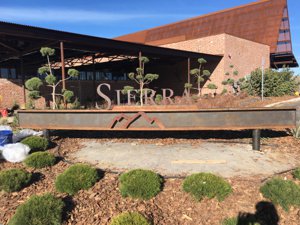 On December 15 the highly anticipated restaurant Sierra will open its doors in Lone Tree! This restaurant is the newest addition from the Brinkerhoff Family. They currently owe the popular restaurant La Loma in downtown Denver, it has been a Denver favorite for over 30 years.
Sierra will feature an outdoor feel with scenic views, oak wood-fired grill and courtyard seating. it will also have fine wine and hand crafted cocktails.
Carrying over a different feel from that of La Loma, Sierra will have an American-style food. For example they will be serving items such as Rotisserie chicken, pizzettas, and oak wood-fired steaks. Owner Mark Brinkerhoff states, "We want Sierra to feel like your second home and become a neighborhood staple for friends and family to gather, the same way La Loma has become a true staple in the Denver Area."
You can make reservations now by calling (303) 662-8800 or book online at https://reserve.com/r/sierra.