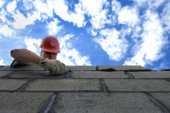 BMC Investments, who have already purchased a few different properties around the Denver metro area, have acquired even more property in Cherry Creek North according to the Denver Business Journal. They are planning three development projects which cost them more than $180 million.
The first project at 240 Josephine Street is planned to become a 165-room limited service branded hotel. Negotiations have started about which hotel will be placed there but nothing has been finalized.
The second and third project, at 210 Paul Street and 3000 E Third Avenue respectively, are planned to be quality condominiums for rent.
BMC has hired 4240 Architects to work on both of these projects which are supposed to pair residential living with retail opportunities. Both projects are still in the planning phase and need to be approved by the neighborhood associations and be in compliance with current zoning regulations.
BMC is a serious property investor in Denver. Thus far they have invested over $350 million in the Cherry Creek area.