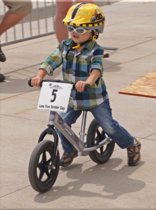 In the past year, the social calendar in Lone Tree has been packed with great events. The Lone Tree Arts Center, for example, sold over $51,000 tickets in 2014. The 132 performances were supported by nearly 10,000 children and about 10,000 people celebrated the holidays with Lone Tree Arts Center productions.
Other community events that were very successful were Independence Day to which 10,000 people attended, the new Discover Lone Tree weekend which highlighted the best parts of the city, Kidsfest to which 1,000 people came to celebrate summer with their families, and seven other district events that drew the attention of the residents.
Hopefully 2015 will be a just as successful social year as 2014 was!