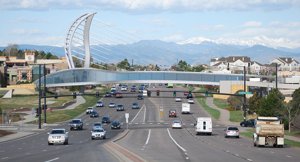 There was a recent study by Time, Inc's Money Magazine ranking the best cities to live in in the United States. Along many cities Lone Tree Colorado was ranked in the top ten, landing at number seven. They evaluated 2,400 different cities.
This magazine has conducted this evaluation many times, changing their criteria every time. This time they were focusing on cities with a population between 10,000 to 100,000 and considering factors like cost of living and public school performance. Some other factors that were considered during this evaluation were projected job growth, commuting costs, county-level high school graduation rates and the distance or access to different amenities like restaurants, parks, sport complexes, etc.
Keri Anne Renzulli, Money's reporter, explains where the idea behind looking at smaller towns came from. They wanted to bring attention to smaller towns outside larger, costlier cities. She explains, " Avoiding the biggest cities to focus on smaller towns and affordable suburbs was driven by our desire to scout out the best bargains and raise the profile of many wonderful places across the country, they may lack the big-name familiarity of larger locales but still have plenty to offer in terms of low cost of living, growing economies, and good schools."
With all of this being said, Lone Tree is growing and is a popular place to live here outside of the Denver area.