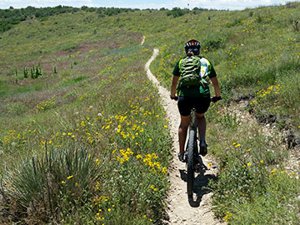 The Highlands Ranch Community Association is beginning plans for improvements in the Backcountry Wilderness Area in Highlands Ranch.
 
Backcountry consists of 8,200 acres of open land on the southwest end of Highlands Ranch, is home to native wildlife and has more than 20 miles of trails for biking, hiking, running and walking.
Preliminary ideas include adding a covered pavilion, ropes course, horse facility, archery range and additional trails.
The HRCA is seeking input from the community on the recommendations. The next meeting is scheduled for December 6th at 6pm at the Southridge Recreation Center. Conceptual design and discussion to gather input on preferred plan will be discussed. On January 24th at 6pm there will be an additional meeting at the Eastridge Recreation Center to discuss final plans, phases and costs involved in the project. Building is expected to begin in 2019 or 2020.
For more information on the plans, click here.