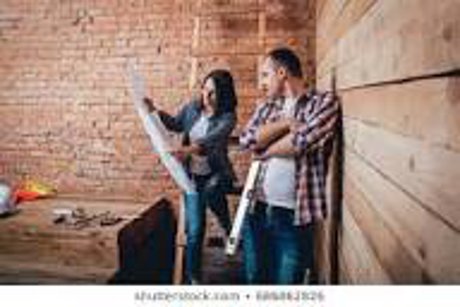 Mark your calendars for these upcoming events!
The Wonder Bread Years
Saturday, October 29, 1:30 and 8pm
A fresh and funny salute to Americana, stars former Seinfeld writer Pat Hazell. The Wonder Bread Years is a hilarious one-man show-and-tell and is a salute to Baby Boomer Generation - opening a time capsule packed with the joys of childhood: Hula Hoop contests, lawn darts, Kool-Aid, Rock 'Em, Sock 'Em Robots, Big Wheels, Eskimo Pies, Clackers, Toughskin Jeans, and riding in the way back of the Country Squire wagon.
Scott O'Neil and the Rosetta Music Society: Bach's 'A Musical Offering'
Sunday, October 16, 7pm
O'Neill and the Rosetta Music Society perform the great fugues and canons by Bach.
Igor Butman and the Moscow Jazz Orchestra
Wednesday, October 19, 7:30pm
Internationally renowned saxophonist Igor Butman and the Moscow Jazz Orchestra push the boundaries of mainstream jazz in one of the best hardcore jazz shows around.
Nat Geo Live
National Geographic Live: On the Trail of Big Cats
Wednesday, September 28, 10am
Join award winning National Geographic photographer Steve Winter for a thrilling journey into the world of big cats.
National Geographic Live: The Lens of Adventure
Wednesday, November 16, 10am
Join award winning filmmaker for the National Geographic channel, Bryan Smith as he shares the experiences of being behind the camera, capturing the action. 
Arts in the Afternoon
A Taste of Argentine Tango
Wednesday, September 14, 1:30pm 
Join Parasol Arts to learn more about the different dances and forms of tango including: folk dance, improvised tango, tango vals, milonga with guitarist, tango parody and group choreography.
It's Time to Swing! 
Wednesday, October 12, 1:30pm
Join Denver's Big Band Swing sextet After Midnight for a fun and exciting night.
Get Ahead of the Crowd and Book your Favorite Holiday Show Now!
It's a Wonderful Life: A Live Radio Play
Adapted by Joe Landry, Directed by Randal Myler
December 8 - December 18
This American holiday classic comes to life on the Arts Center stage as a live 1940s radio broadcast, complete with an applause sign, commercial jingles, and on-stage sound effects.
A Kantorei Christmas
December 20, 7:30pm
Kantorei, or singers, formed in 1997 under the leadership of six friends who decided to form a choir capable of singing a broad range of a cappella choral music. Now in its 20th full season of performing, the group has expanded into an auditioned ensemble of volunteer singers. Join Kantorei for this special performance of holiday favorites, including a singalong. The group will choose selections from audience submissions; send your favorite Christmas carol to kantorei@kantorei.org for consideration. 
Riders in the Sky: Christmas the Cowboy Way
December 21, 7:30pm
Join the four-part harmonizing cowboys - Christmas the Cowboy Way for original songs and traditional holiday classics.